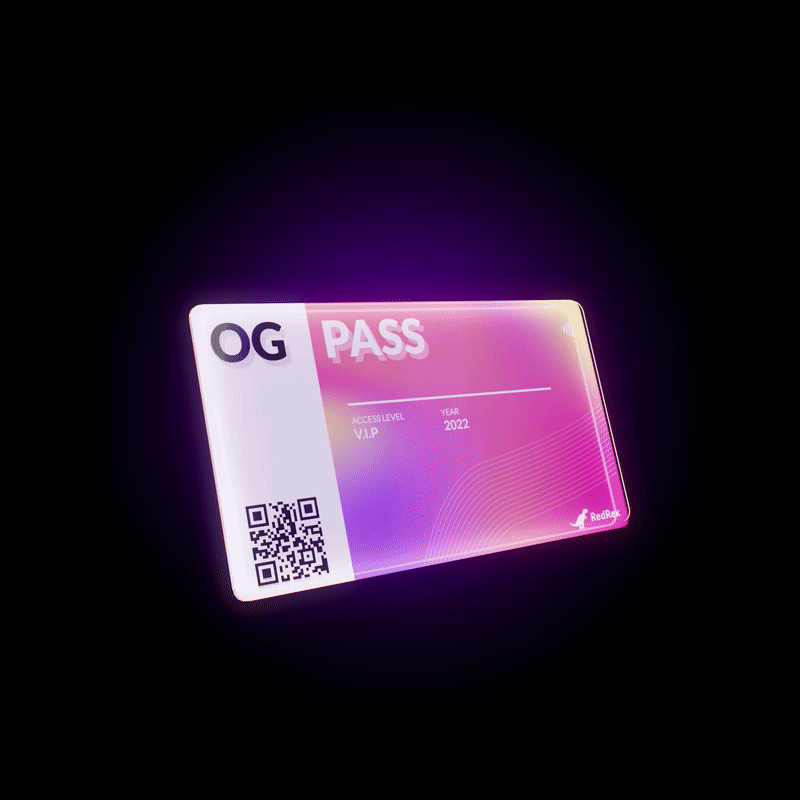 OG Pass
Supply: 10,000

Mint: SOLD OUT
When you own an OG Pass, you can claim your own building at nearly any address in the world before the public.
Own a Building
Each OG Pass allows you to own a building for as long as you hold the NFT.
Own Valuable Land
OG pass holders can claim high-value RedRex real estate before we open to the public.
Monetization
Use premium tools to monetize your property via renting, sponsorships, ticket sales and more.
OG Club
Become a member of the OG Club - a token gated virtual building where OGs can access exclusive talks, workshops and more.
Presale Priority
OG pass holders will have priority access for upcoming RedRex NFT mints and giveways from our partners.
Airdrops
Receive future NFT and RexCoin airdrops, reserved for OG Pass holders.
Frequently Asked Questions
What blockchain and token standard?
The OG Pass contract is on the Ethereum blockchain using ERC-721A.
The OG Pass has a supply of 10,000.
How many mints per wallet?
During the whitelist mint, the maximum is 1 per wallet. For the public mint, the maximum is 1 per wallet. WL Mint = 1 per wallet. Public mint = 1 per wallet.
Is the product already built?
Yes, RedRex is a working product that we use every day at RedRex - we've been developing RedRex for over a year. Check out our roadmap of completed and upcoming features: Roadmap
Yes, we have raised two rounds of venture capital, totaling $1.6 million dollars.
What will the funds be used for?
All proceeds will be used to expand our team and improve the product - ultimately creating additional value for our community and users.
Yes, we are giving away several whitelist spots via community partners, contests, giveaways and more. Follow our website, social media accounts and discord for information about getting whitelist spots. In the meantime, you can check to see if your wallet is on the whitelist.
Are there collaboration opportunities?
Yes, we welcome any partnership requests with Web3 communities and projects. Please DM us on Twitter or create a ticket in our discord server.
What are secondary royalties and how will they be used?
RedRex will receive a 10% royalty. These proceeds will be used to continue to hire, fund operations and deliver even more value to our community.